Radical Pietism in Northern Europe: Social Protest on the Verge of Modernity
This research project accounts for the remarkable surge in radical Pietism in the Holy Roman Empire, Denmark, Norway, and Sweden from the 1690s, when religious fervor soared, to the 1750s when it eventually subsided.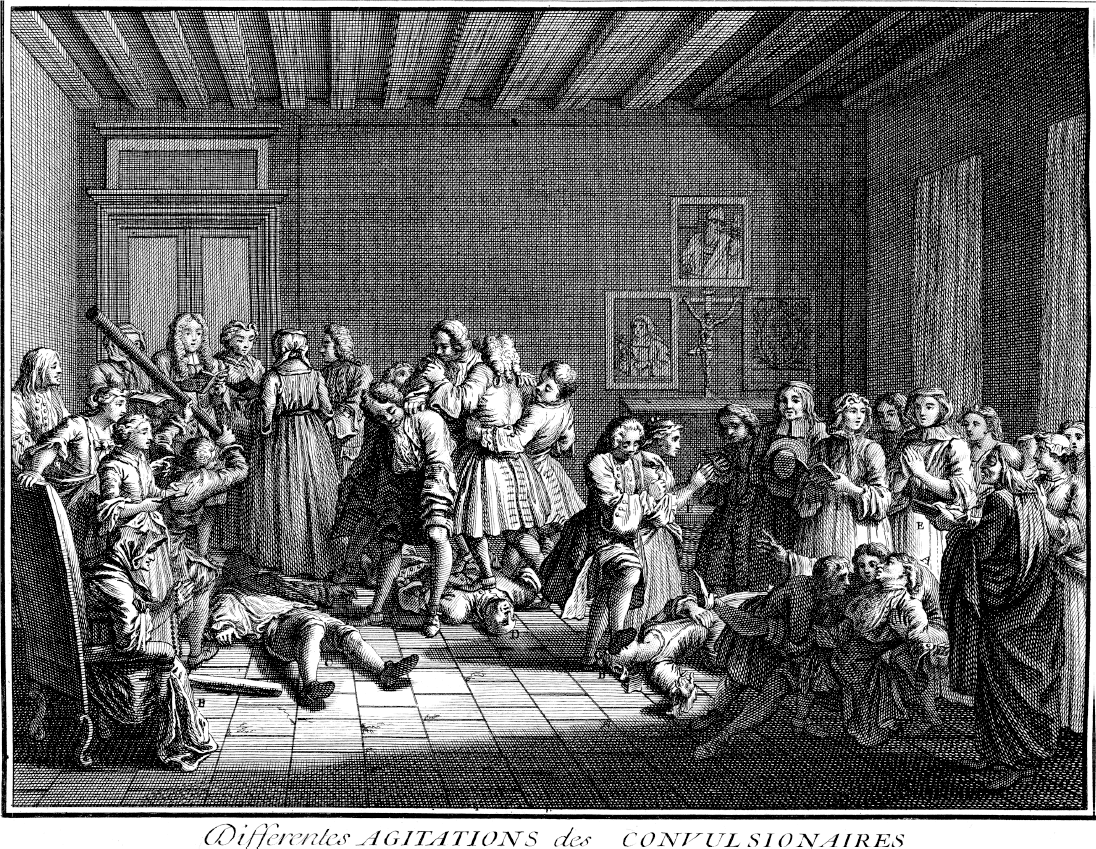 Radical Pietists levelled trenchant criticism at traditional power structures and laid claim to a distinct social status because of their merits as true believers. Radical congregations attracted women and craftsmen, who sought recognition but did not possess sufficient education to participate in critical debate in the bourgeois public sphere. They established an alternative public sphere where they asserted themselves orally, in handwriting, and through distinct emotional, corporal and sartorial practices. The project offers a new framework for unravelling the entangled histories of religious radicalism and modernity in a transnational perspective.
PhD position
A position as PhD scholar in the project is now available. The PhD scholar will be responsible for sub-project 2 (see below). Deadline for applications is 8 October 2023.
See the full announcement of the scholarship. 
In a few months we will announce a postdoctoral fellowship, who will be responsible for sub-project 3.
The research group will pursue the following objectives:
Presenting new empirical knowledge about radical Pietist convictions and practices, as well as patterns of mobility among the participants in these movements.
Tracing the transnational exchanges of convictions and practices within the movements, and analyzing social protest as a core element in radical Pietism.
Establishing a new theoretical framework for radical religion and modernity.
As a whole, this project considers radical Pietist conviction, movements, and devotional practices across Lübeck, Quedlinburg, Halle, Berleburg, Copenhagen, Stockholm, Drammen, Viborg, Støttrup, and Altona
Subproject 1. Radical Pietist convictions
Juliane Engelhardt (PI) will analyze the extent to which the sources predicted the impending millenarian rule of Christ and promoted notions of feminine Christianity. Devotees in radical Pietist congregations in the Holy Roman Empire claimed that God evolved from the female spirit and that Jesus Christ and Adam had, before the fall, both a male and female nature. It was the Wisdom Sophia, they claimed, who led men and women to rebirth, allowing true Christians to achieve a female nature. They openly coupled Chiliasm with the destruction of the existing political order (to be replaced by a theocracy). She will explore the influence of these notions in Germany and Scandinavia and investigate the extent to which radical Pietists were inspired by radical protestant movements in other European countries, such as the Quakers, Baptists, and Fifth Monarchists.
Subproject 2. Localities and patterns of mobility
Radical Pietists were quite mobile, and the PhD fellow will explore their transregional and transnational mobility. Research questions such as why radical Pietism appealed across national and regional boundaries, how they connected with fellow believers in new environments, and whether radical congregations anticipated modern forms of associations are crucial questions to be considered. We expect that this subproject will contribute to the overall project by mapping the interconnectedness of radical Pietists and how they kept apart from traditional Lutherans. The PhD student will be supervised by Associate Professor Juliane Engelhardt and co-supervised by Professor Alexander Schunka.
Subproject 3. Devotional practices and distinctions
A postdoctoral fellow (two years) will survey the sources for information on how radical Pietists translated their conversion into distinct vestimentary, corporal, and emotional styles, thereby emphasizing the transnational codes of religious dissent. Their embodied practices, or hexus, could take the form of a serious demeanor, a lowered gaze, and a pronounced hanging of the head and shoulders. The backdrop of these practices was a society in which the sartorial display of social status was a prevailing feature of the representational culture at the time. Through their deliberately modest appearance, demonstrating their status as true believers, radical Pietists turned these conventions upside down. The postdoctoral fellow will analyze radical Pietist practices in their context exploring alternative ways of achieving influence in the public sphere among people who possessed neither formal power, nor strong bookish training. Associate Professor Juliane Engelhardt will be supervisor and Professor Xenia von Tippelskirsch will be co-supervisor of this part of the overall project.
The synergy evolving from these three subprojects is a comprehensive understanding of how radical Pietists challenged traditional conventions and symbols of power through critical ideas and new networks, and by visualizing and performing new social norms.
Stay tuned for CfP, announcements of workshops and conferences on this homepage.