Education
The Saxo Institute offers a range of courses at BA and MA level in the subject areas of Prehistoric Archaeology, Classical Archaeology, Ethnology, Greek & Latin and History - and Danish culture courses.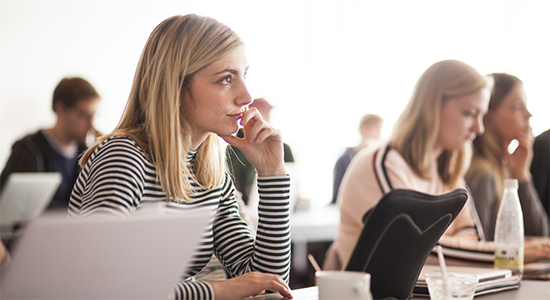 The full degree educational programmes at the department are, however, only offered in Danish, although some courses are taught in English or another foreign language.
Courses for guest and exchange students taught in English (BA and MA)
Each semester the Faculty of Humanities, including the Saxo Institute, offers a variety of courses for international exchange and guest students. The courses are taught in English or another foreign language.
You can also learn more about admission, studying at UCPH and finding housing at our site for visiting international students
Danish Culture Courses 
The Saxo Institute offers courses in Danish Culture at introductory BA-level. Culture Courses offers a unique combination of lectures and excursions, which provide a wide understanding of issues related to Denmark. 

See the Danish Culture Courses.
Full degree progammes in English
The Saxo Institute offers English Master's programmes in Advanced Migration Studies and Applied Cultural Analysis.

Saxo educational programmes in Danish
At the Saxo Institute we offer six different BA and MA degrees taught in Danish.
BA degrees are offered in:
 Prehistoric Archaeology

 Classical Archaeology

 Ethnology

 Greek & Latin

 History
Elective studies are offered in the same subjects as well as Museology, Classical Civilization and Scandinavian Studies.
Finally, the institute offers master programmes in 
Prehistoric Archaeology

Classical Archaeology

Ethnology

Greek & Latin

History

Medieval Greek

Medieval Latin

Applied Cultural Analysis

Advanced Migration Studies
Culture and History - Student Research Papers