About the Saxo Institute
The Saxo Institute at the Faculty of Humanities is dedicated to the study of human societies past and present, with degree programs ranging from History to Archeology, Ethnology, Classical Languages and Migration Studies.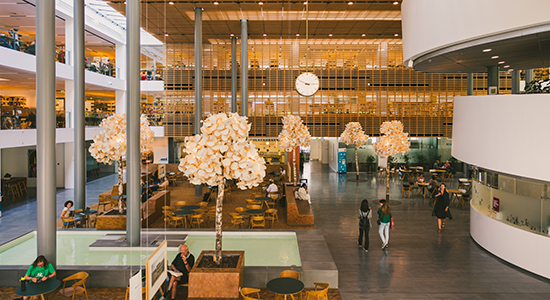 The Institute offers a variety of research and library facilities, servicing a vibrant community of tenured scholars, graduate students, visiting researchers and externally funded projects.
The institute also hosts a number of leading research centres, including the internationally renowned Centre for Textile Research (CTR), the Centre for Advanced Migration Studies (AMIS), the Centre for Modern European Studies (CEMES), and the Centre for Health Research in the Humanities (CoRe). 
The Head of Department is responsible for overall management, supported by two Deputy Heads of Department (for Research and Education respectively), a Head of Administration, a number of specialist committees and a secretariat. The institute has approximately 1,500 students and a staff of 120 employees.