17 June 2015
Spotlight on the societal history of nuclear energy
History
The Saxo Institute is part of a new EU financed interdisciplinary research project on the history of nuclear energy and its relations with European societies.
The Saxo Institute – represented by the principal investigator and work package leader associate professor Jan-Henrik Meyer – is a partner in the newly funded Horizon 2020 project entitled History of Nuclear Energy and Society (HoNESt) that will launch on 1 September 2015. The project is funded for three years with a total amount of just above 3 million Euros.

Explaining variety and change
The collaborative research project HoNESt sets out to explain variety and change in European societies' relations with nuclear energy on the basis of the historical experience.

HoNESt is the work of an interdisciplinary consortium of researchers in 23 partner institutions across Europe, many leading experts in their fields. It provides the first comprehensive comparative and transnational analysis of nuclear developments and their relations with society, offering novel explanations and arguments.

The scope of the research is unprecedentedly broad in both time and space, covering the experience of 20 countries and international organizations over the past 70 years.

Societal perceptions of and political responses to nuclear power differ widely between European countries. Public debates about nuclear issues have been characterised by mutual miscomprehensions. Against this backdrop, HoNESt takes seriously the roles and often contradictory perspectives of the actors involved in societal and technological contexts.
The Danish experience
The Saxo Institute's principal investigator Jan-Henrik Meyer will be a leading partner within this project, in three respects:
Meyer will conduct historical research on the Danish experience of societal relations and engagement with nuclear energy. The challenge is to explain why the generally technology-friendly Danes were among the most ardent skeptics of nuclear power, and as a result became the pioneers of renewables.
In a transnational perspective, Meyer will study the role of (environmental) social movements in societal discourses and political struggles about nuclear power.
Meyer will be the leader for the "Dissemination and Engagement" work package. The ambition here is to devise self-reflexive methods of engaging with stakeholders in an innovative and effective manner. Thus, the project will advance both the practice of and the academic debate about civic engagement.
Funding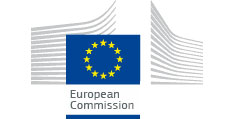 The project is funded by the EU Framework Programme for Research and Innovation – Horizon 2020. For more about Horizon 2020 go to ec.europa.eu