1 July 2020
Refugee integration requires handheld solutions
Integration
In 2016, a number of researchers established the unconventional research and integration project 'THREAD'. The idea was to integrate refugee women who came to Denmark – as a result of the Syrian civil war – through textile work. The conclusion of the project is that there are good experiences using the refugee women's craft competencies, but it also points to challenges.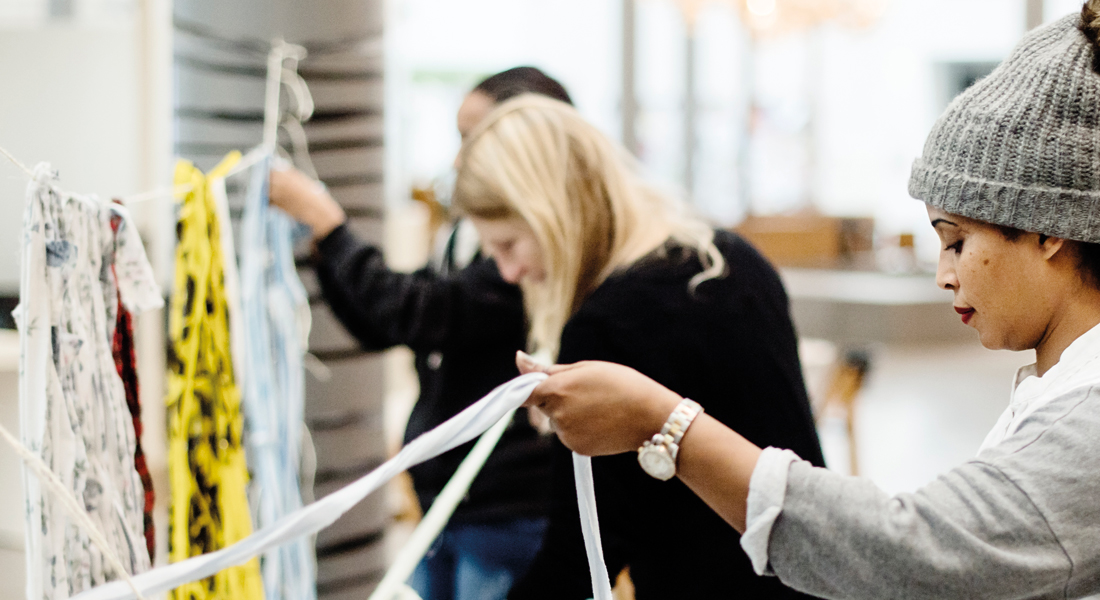 -If you want to work with refugee integration, you must realise that it can be difficult and exhausting. You have to be flexible and spend many hours on rules and politics. You have to be very realistic when setting goals and you should expect to work a lot with emotions, trust and mental care.
This is one part of the conclusion from Marie-Louise Nosch, professor of textile research at the University of Copenhagen and co-founder of the THREAD project, after three years of networking, internships, entrepreneurship, and job creation with more than 600 refugee women. All with a focus on textiles and refugee women's abilities in textile production.
Newly developed project model
The other part of the conclusion for the project is more uplifting:
-In our new experience booklet you can see that if you actively relate to language, work locally, hire people with 'hyphenated identities' as cultural intermediaries – and create a social room where all parties learn from each other – you can create relationships, internships and in some cases jobs. And that can be the difference between a life on social benefits and a life on the labour market, says Marie-Louise Nosch.
THREAD has designed an integration model that uses fashion and textiles as a method to exploit the hidden potential of women through 'handheld collaborations'. That is, solutions created with personal effort and thoughtfulness and therefore difficult to formalize. The goal was – and continues to be – to provide women with a better personal network and financial independence.
Vulnerable integration requires building trust
Although many refugee women have gained better contact with the labour market, the project also shows that up to 20 percent of refugees have physical and mental problems, due to their background, which makes it impossible to become a part of the Danish job market. The women are so vulnerable that they require individual contact, kindness, trust and tailor-made solutions that are not offered today.
Read all the experiences from THREAD's first year and get both project model and toolbox if you work with integration:
THREAD is funded by the Innovation Fund and carried out by the Center for Textile Research at the University of Copenhagen, Copenhagen School of Professions, the Kolding School of Design, the Viking Village in Zealand and with the help of the design companies Igne Oya and Vibskov, the NGO FAKTI, the company TermPlus and Global Refugee studies at Aalborg University.