History and Identity in Putin's Russia: Towards a 'Holy Soviet Empire of the Russian Nation'
Postdoctoral project by Matthew Dal Santo, Saxo Institute.

The project examines the relationship between history and identity in today's Russia. It seeks to understand how nostalgia for the Soviet Union and a resurgent Orthodox Church work together in shaping Russians' identity, the policies and ambitions of Russia's government and its ability to garner public support for them.

By examining presidential speeches and press statements, the project will sketch the contours of President Vladimir Putin's view of Russian history. Through an analysis of the media's representation of Russian history, from newspapers to television documentaries, the project will also attempt to measure how far and in what form the Kremlin's view of history is disseminated among the Russian public.*

Through interviews with ethnic Russians both within and outside Russia's borders, it will seek to find out what measure of support the Kremlin's view of history has and how it shapes their view of themselves as Russians. On the basis of these interviews, the project will also explore the alternative histories and narratives of the past available to Russians.

In a final section the project will explore the implications Russians' view of the past has for the actions of the Russian government, at home and abroad.
Project funding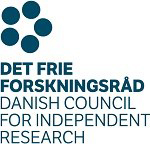 The project is financed by the Danish Coucil for Independent Research - Humanities.

Read more about the Danish Coucil for Independent Research at ufm.dk
Matthew Dal Santo